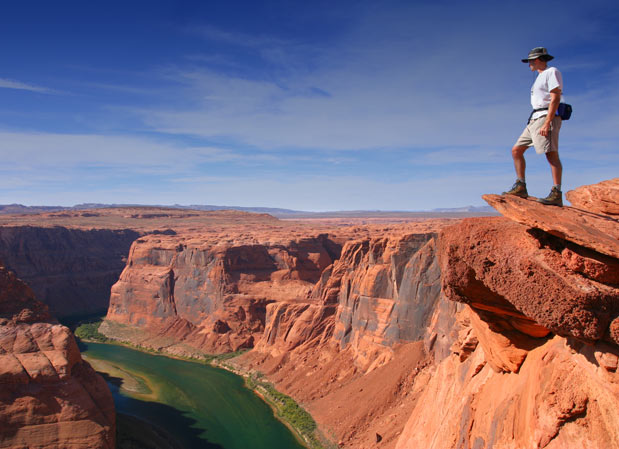 1.USA
Beyond the big cities, the eastern USA is criss-crossed with glorious hiking trails that take you from lush forests to mountain meadows, or from rugged peaks to tumbling
Hiking in USA
waterfalls. Whether you're after a day hike or a long-distance trek, Donna Dailey has the best routes for discovering America's great outdoors.
2.Chile
Clear your thoughts, test your stamina and get right back to nature. Hiking or trekking is easily the best way to see Chile and enjoy its magnificent landscapes from within. Put on your most comfortable walking shoes and head off on a real adventure. One superb trek begins at the Lejía Lagoon, high above San Pedro de Atacama. At more than 4,000 meters above sea level, the impressive views include mighty volcanoes, rugged hills and the extraordinary Miscanti Lagoon.

3.Norway
Norway's iconic fjords are renowned for their myths and legends, and when you arrive, you can see why. This is troll country after all, and there are plenty of waterfalls, caves and coves for magical beings to hide from the real world, making mischief.
Hiking in Norway
Trolltunga, a dramatic cliff jutting out from a 1,100 metre mountain deep in the heartland of the fjords, west of Bergen, is no different. In English, the name means "troll tongue": legend has it that a cocky troll didn't believe he would turn to stone when the sun came out and stuck his tongue out, making fun of the rising sun, when he was suddenly turned to stone.